F8 Bench Barbell By SportKraft
$790.00
F8 Bench Barbell By SportKraft – The Strongest Most Aggressive Bench Barbell on the Market. 25kg with a 30mm shaft this is the end all be all of Xtreme bench barbells.
In stock
Description
F8 Bench Barbell By SportKraft
Free Shipping
The Collaboration you didn't know you needed is here and its about to change the game in powerlifting.
We've teamed up with F8 Customs to create the most aggressive and strongest bench barbell on the market.
We've pulled out all the stops for this bench bar and it's sure to deliver.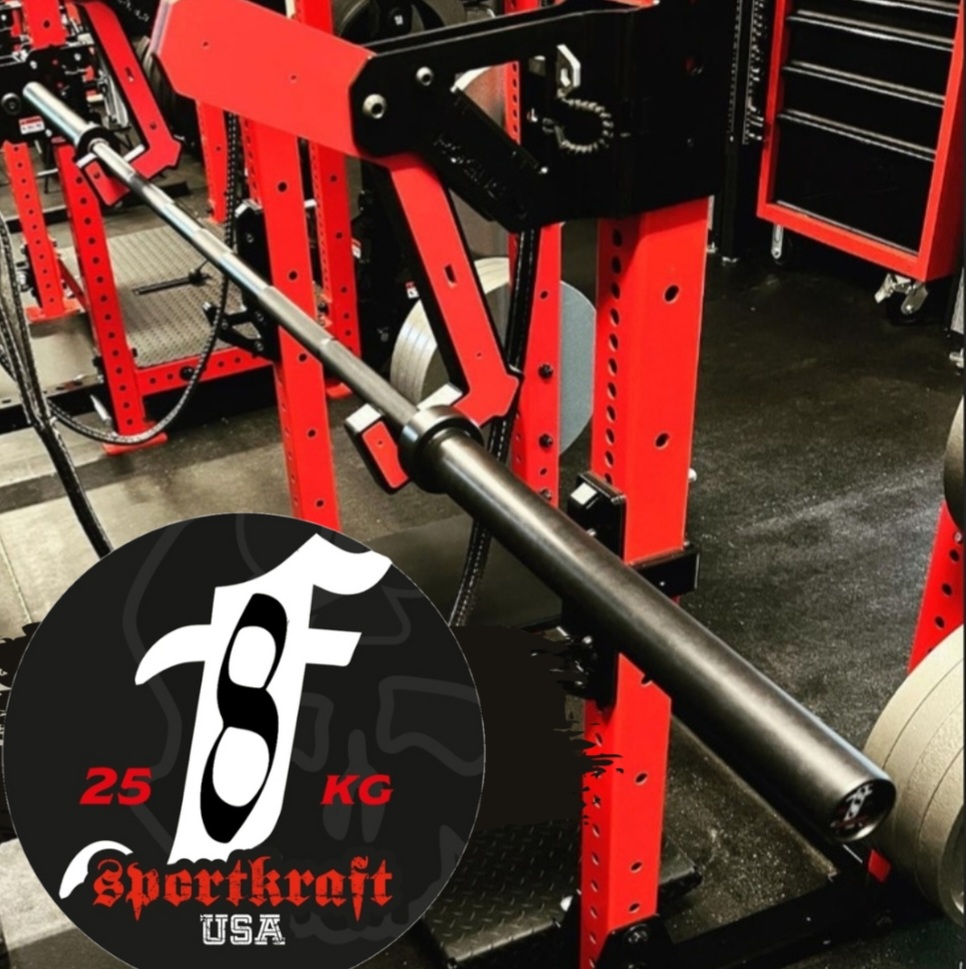 Made with the same steel blend as our SportKraft 30KG Squat Barbell we've designed this bar to be the least whippy, most rigid bench barbell out there. Featuring a full 30mm shaft and extremely aggressive knurling this bar is ready for heavy weights. When we say heavy we mean it.
To further reduce whip we have designed the collars to be thinner than your average barbell on the market – measuring 1.18″ which means your plates sit closer together resulting in… you got it – less bend and less whip. Another advantage to the shorter collars is more loadable sleeve! F8 Bench Barbell by SportKraft has a loadable sleeve of 21″.
With a PSI of 230,000 this barbell has a huge capacity of 2,500lbs!
Look no further for your forever bench barbell and for the most heavy duty competition bench barbell out there.
Want the 30KG Squat Barbell to Match? Check it out the SportKraft Xtreme 30KG Squat Barbell Here! If you want it all – buy both and save with the SportKraft Xtreme Competition Barbell Package!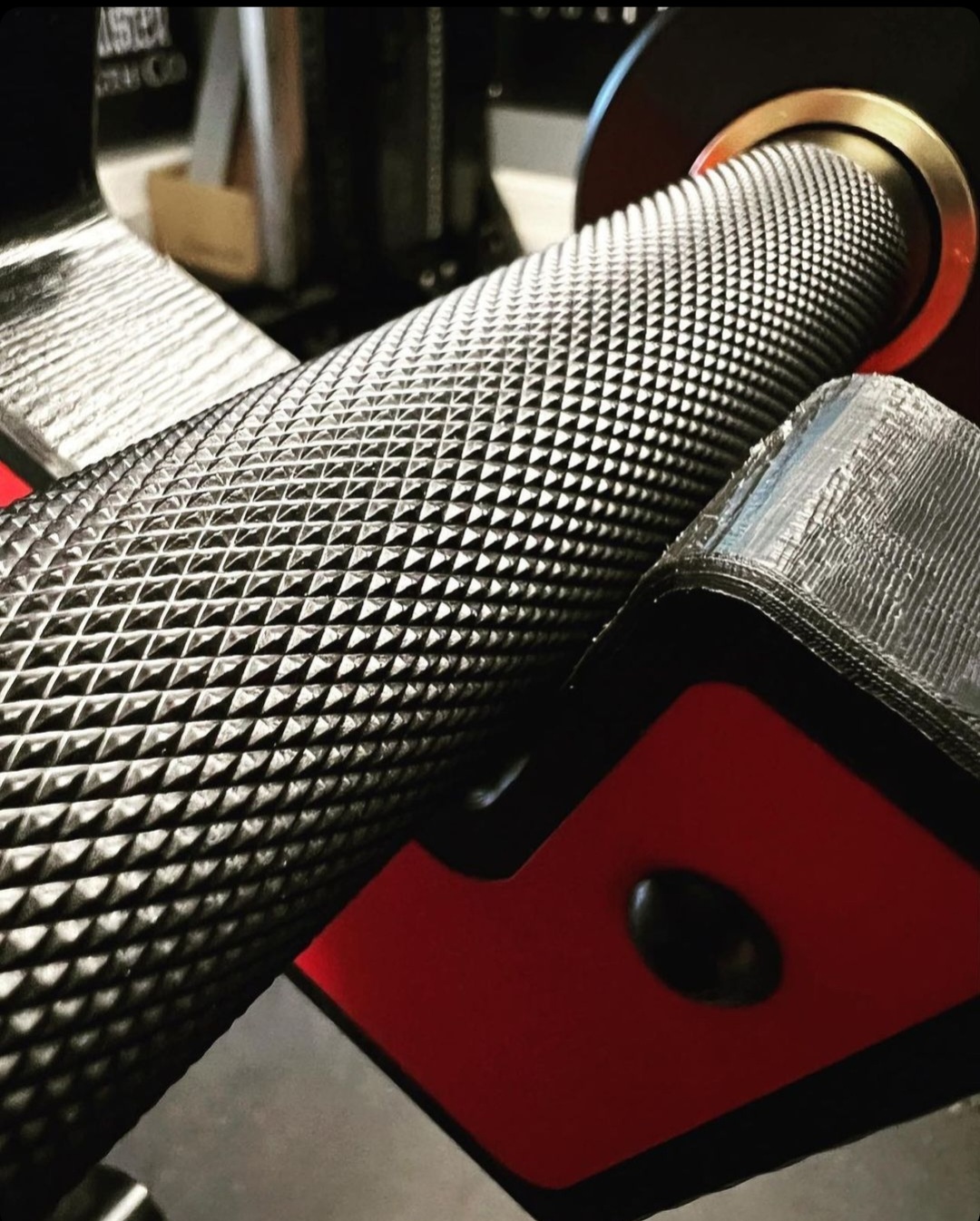 F8 Bench Barbell By SportKraft – Specs:
Weight – 25Kg
Total Length – 96.5″
Length of Shaft – 52″
Loadable Sleeve – 21″
Diameter – 30mm
Extremely Aggressive Knurling
230,000 PSI
Capacity – 2,500lbs
Jimmy Kolb with a SICK 1405lbs Stacked on the F8 Bench Barbell by  SportKraft!