Farmers Walk Handles
$140.00
Farmers Walk Handles are a great tool for increasing strength & endurance for your whole body! Add to your strength arsenal today and see the results.
In stock
Description
Farmers Walk Handles
FREE SHIPPING
Adding Farmers Walk Handles to your strength training arsenal is definitely going to up your game.
This one tool can improve endurance, strength, grip strength and enable you to do exercises that strain the whole body effectively! Say goodbye to weak forearms and weak grip strength when you add Farmers Walks to your regular programming. This one safe movement is effective for training your whole body and increasing strength and conditioning all with one movement as simple as walking.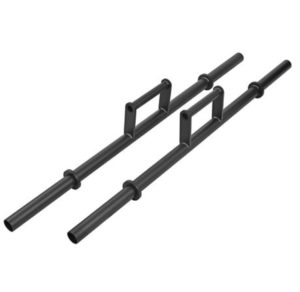 Check out our Axle Barbells to take your forearm and grip work to the next level!
SPECIFICATIONS :
Length 60″
50mm Sleeve
Knurled Handles
Black Powder Coating
Weight 20KG/Pair
Sold in Pairs