Rubber Tiles ~20×20″, 20pcs Set
$370.90 – $579.90
SportKraft Rubber Tiles are made for gym and home gym use. Strong and resilient these hard rubber tiles were built to withstand any type of workout!
Description
Rubber Tiles ~20×20″, 20Pcs Set
Free Shipping
SportKraft Rubber Tiles / Durable to withstand even the toughest workouts
Built to work, made to last. These rubber gym tiles are made for gym and home gym use where heavy lifts are performed and the floor must withstand a continuous beating from dropping weights on them over time. The surface is made of dense rubber for extreme durability that provides cushioning. The bottom of the tiles is made with a larger grit for the best grip possible.
This ~20×20″ tile does not need to be framed in due to its density and weight. You know you have a heavy duty piece of flooring when one ~20×20″ x 1.18″ thick tile weighs 14.25bs!!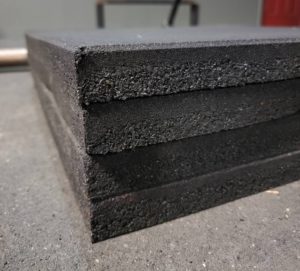 This line of rubber tile Gym Flooring is a perfect selection for Crossfit and Dumbell areas and if necessary can be used to mat a whole gym depending on your needs.
The ~20×20″ size of these tiles makes them the PERFECT size for block pulling or for deficit deadlifts. Simply stack your 3/4″ or 1.18″ mats to your desired height and get to work. Set up and clean up is a breeze with these easy to use mats.
These tiles are also a perfect choice for building your lifting platforms!
Mount directly on the floor or use for lifting platforms
Perfect size tiles for block pulls and deficit deadlifts
Impermeable to water
Easy to clean
Indoor or outdoor use
Exact Size:  50x50cm (19.6 x 19.6 in)
Thickness – 20mm (0.78″) or 30mm (1.18″)
Weight:20mm  – 8.75 lbs per tile , 30mm – 14.25 lbs per tile
Firm, non-slip surface
See our full line of gym flooring HERE!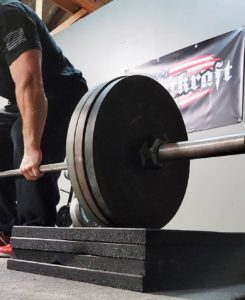 Additional information
| | |
| --- | --- |
| Weight | N/A |
| Thickness | 20mm, 30mm |